High School Program
Cleary students who attend East Islip High School have a variety of options available to them. A student's coursework and diploma pathway are determined by their individualized Educational Plan and developed in collaboration with a student's district Committee of Special Education. A student's abilities and individual needs are always considered.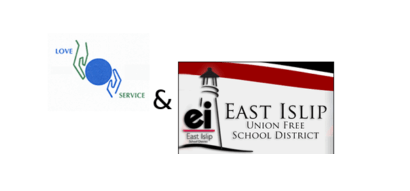 In Cleary's High School program, which was first established in 1978, Deaf students are provided access to the same curriculum and courses available to their hearing peers. In addition, students have opportunities for direct communication with Deaf peers, which enhances their social and cultural experiences. This truly provides students with "the best of both worlds". Our program is the only one of its kind in New York State!
Aside from regular academic coursework, Cleary's high school students participate in alternative learning experiences that help them to best prepare for life after high school. These opportunities include internship opportunities to explore careers, and their choice of a variety of elective courses, which include courses such as Drama, Sculpture, Child Development, etc.
All students, regardless of their pathway beyond high school, will be best prepared for the transition. We assist families through important agencies such as Access VR, OPWDD, etc. depending on eligibility and interests.
Our High School Program Offers:
Self-Contained Classes taught by Certified Teachers of the Deaf or specially trained teachers in hearing loss and deaf education.
Mainstream Component: Students have access to any course offered at East Islip High School
Sign Language Interpreting Services provided by Cleary Staff in the classroom and for all Extra Curricular Activities
Speech Communication provided according to IEP Guidelines
Communication / Social Club and Tutoring, as needed, after school
Internship experiences to prepare for the future
Transitional Services for life beyond high school